Bachelor of Law Courses in Canada
Studying Bachelor's Degree in Law
Law programmes at Canadian universities provide a comprehensive and critical understanding of core legal principles and practical skills so that students learn legal analysis. Law students in Canada gain experience in mooting, arguing and negotiation. Mock courtrooms help enhance the learning process and gain valuable experience in a real-world setting.
Almost all Canadian law courses allow students the option of taking a year's professional placement at a firm, while overseas study is also available. Students can also choose to combine Law with another subject, such as business, politics or journalism. All LLB programmes at Canadian universities are formally accredited by the Law Society of Canada.
Bachelor of Law Careers
A Law degree will open up many different career options, not only in the legal profession. In addition to traditional roles such as solicitors and barristers, Law graduates can use their qualifications to find positions in journalism, business, and criminology and even opt for a Master's in Law.
Bachelor of Law Degree in Canada Entry Requirements
Entry requirements vary for each Canadian university, but students will need an IELTS score of 6.5 overall, no lower than 6.0 in each component, and an International Baccalaureate score of 34 points.
Where can I study Bachelor of Law Degree in Canada?
To learn more about the best Bachelor of Law courses in Canada, find details on the top five ranking Bachelor of Law universities in the QS World University Rankings by Subject 2023 below:
Study Law Courses in Canada
If you are interested in studying a Bachelor of Law course at a Canadian university, arrange your free consultation with SI-Canada today.
Increase your chances of success when applying
SI-Canada specialises in selecting the right Canadian university or college for international students by reviewing your academic background, discussing your career goals and helping you apply. Our application services can help you achieve your dream of studying in Canada.
News
"SI-Canada helped me successfully apply to study business in Canada and I cannot thank them enough for their support. They assisted me with each step, ensuring I was aware of all my options in terms of program and university selection, making the process totally stress free."
Priyanka Jain
Business and Management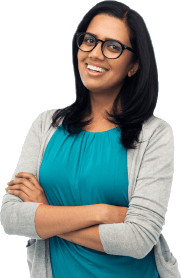 Leading Universities in Canada