Undergraduate Degrees in Canada
Undergraduate guide for international students
An undergraduate degree in Canada requires the successful completion of secondary school and Canada offers three intakes throughout the academic year in September, January and May.
How long do Undergraduate Degrees last in Canada?
An undergraduate degree in Canada generally takes 3 to 4 years (full-time) to complete. This can vary though depending on the location of the institution you are applying to and the course type.
How much is a bachelor's degree in Canada?
Undergraduate tuition fees for international students in Canada are lower than other English-speaking nations. They can begin as low as CAD 17,000 per year, but rise as high as CAD 40,000 depending on the university or course you wish to study.
Types of Undergraduate Degree in Canada
Bachelor's Degree
Undergraduate students study a degree of their choice over 3-4 years. Undergradate degrees lead to improved prospects in the job market or postgraduate study.
Advanced Diploma
An Advanced Diploma degrees focuses on ensuring students are industry ready, lasting 2-3 years in total.
Associate Degree
An Associate Degree generally lasts for two-years and is equivalent to the first two years of a four-year undergraduate course. By studying an Associate Degree, students can enter the third-year of a traditional undergraduate degree.
Co-op
Co-op undergraduate programs combine your degree with an official paid work placement, helping you gain valuable, first-hand experience of what your career will look like. Co-op courses allow you to earn money while studying, gain valuable industry connections and help give your career a boost.
University Transfer Program (British Columbia only)
A University Transfer Program is for students who do not meet the entry requirements (GPA or English level) to study at a university in British Columbia. In these circumstances, the University Transfer Program allows you to earn the credits needed to study an undergraduate degree in this province.
Where can I study an Undergraduate Degree in Canada?
Undergraduate courses at Canadian universities provide world class teaching, state-of-the-art facilities and global recognition from employers.
Study an Undergraduate Degree in Canada
If you wish to learn more about studying an undergraduate degree in Canada, arrange your free consultation with SI-Canada today.
Increase your chances of success when applying
SI-Canada specialises in selecting the right Canadian university or college for international students by reviewing your academic background, discussing your career goals and helping you apply. Our application services can help you achieve your dream of studying in Canada.
News
"SI-Canada helped me successfully apply to study business in Canada and I cannot thank them enough for their support. They assisted me with each step, ensuring I was aware of all my options in terms of program and university selection, making the process totally stress free."
Priyanka Jain
Business and Management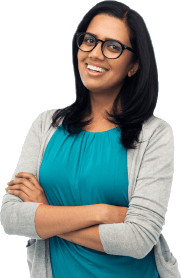 Leading Universities in Canada