PhD Degrees in Canada
A PhD is the highest degree awarded at global universities. Study is based on a substantial research project in an area of academic interest, typically up to 100,000 words in length, written as a thesis which must be defended in an oral examination at the end of the program. All PhD students are assigned a supervisor, and the duration of a PhD is typically three years full-time and six years part-time.
Very few research degrees feature taught modules, and as such a student is expected to take more responsibility for their work and schedule. Universities in Canada are known for their academic excellence and state-of-the-art research infrastructure, along with their support for enterprise partnerships.
PhD Entry Requirements
Canadian institutions are free to admit anyone to a PhD program, with admission generally conditional on the prospective student having completed an undergraduate degree with at least upper second-class honours, as well as a master's degree. English language ability proof is a must, and a minimum IELTS score of 6.5 is generally required. There is usually a first-year assessment to remain in study and the thesis is submitted at the end of the completed program.
Once you have decided on an area of research and have looked into how you will fund your study, there are a number of documents required when submitting your application. They include:
Academic transcripts
Academic references
Personal statement
Research proposal
- PhD Research Proposal
A research proposal is required by all students when applying to study for a PhD. The proposal should address the research you wish to undertake, how you will do it, and why it is important. A panel of experts must accept the proposal before your program can begin.
How much does a PhD cost in Canada?
Funding and researching a PhD can be expensive. Candidates can cost between $5,000-$20,000 per year, although this is still considerably cheaper than US or UK equivalents. Dedicated scholarships can help support your PhD, and it is rare for a PhD student not to be supported by some form of bursary, grant or scholarship.
Study a PhD in Canada
If you are interested in studying a research degree in Canada, arrange a free consultation with SI-Canada today.
Increase your chances of success when applying
SI-Canada specialises in selecting the right Canadian university or college for international students by reviewing your academic background, discussing your career goals and helping you apply. Our application services can help you achieve your dream of studying in Canada.
News
"SI-Canada helped me successfully apply to study business in Canada and I cannot thank them enough for their support. They assisted me with each step, ensuring I was aware of all my options in terms of program and university selection, making the process totally stress free."
Priyanka Jain
Business and Management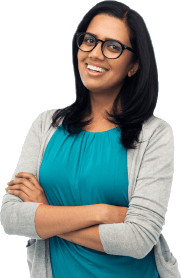 Leading Universities in Canada