Applying to a Canadian University
Admission for international students in Canada
If you want to study at a Designated Learning Institute in Canada, you will need to apply to the university or college directly.
By applying with SI-Canada, we can help you choose from thousands of courses and hundreds of universities and colleges with our free university application support.
Applying to Study in Canada
1. Choose your course and university
There are thousands of courses to choose from in Canada, including popular subjects such as business, computer science and engineering, at both bachelor's and master's levels.
In total, there are ten provinces in Canada, all of which have different application and entry criteria for international students. You can apply to as many universities as you wish, but at some educational institutions, you will be allowed to apply for a maximum of three programs. Most universities also take up a non-refundable application fee, so you may want to zero down on specific universities and courses before applying.
2. Gather your supporting documents
As part of your application, you will need proof of English language proficiency and how you will find your studies. Other paperwork commonly required by Canadian universities includes a statement of purpose, a recommendation letter, and proof of completion of previous studies via official academic transcripts.
For undergraduate courses, your high school diploma will be required, and for graduate programs, you will be required to show proof of completion of a bachelor's degree from a recognized university or institution. Some courses also require scores from the GRE/GMAT or a display of your portfolio.
3. Submit your application
There is no centralised service that handles university applications in Canada, so you will need to apply to universities directly. Because application fees need to be paid upon the submission of your application, make sure you are absolutely happy with what you have chosen.
4. Apply for your Study Permit
After you have received a letter of confirmation from the university, you will need to apply for your Study Permit to obtain a Canadian student visa. You must make sure to apply to an institution that is on the DLI list in order to obtain your Study Permit. The application process can take up to 60 days to complete, so make sure to apply in plenty of time.
5. Arrive in Canada
Once the above has been completed, your Study Permit has been issued, and you have been accepted onto your chosen course, you can begin your new adventure.
Study in Canada
Do you need help with your application to study at a Canadian university? If so, arrange a free consultation with SI-Canada today.
Increase your chances of success when applying
SI-Canada specialises in selecting the right Canadian university or college for international students by reviewing your academic background, discussing your career goals and helping you apply. Our application services can help you achieve your dream of studying in Canada.
News
"SI-Canada helped me successfully apply to study business in Canada and I cannot thank them enough for their support. They assisted me with each step, ensuring I was aware of all my options in terms of program and university selection, making the process totally stress free."
Priyanka Jain
Business and Management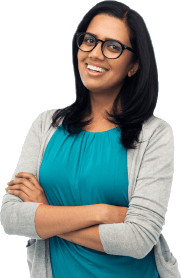 Leading Universities in Canada