Postgraduate Degrees in Canada
Studying a Postgraduate Course in Canada
A postgraduate course in Canada follows the successful completion of a bachelor's degree, generally lasting 1-2 years.
Canada is home to some of the leading universities in the world, renowned for their quality teaching and research. A Canadian postgraduate degree is held in high esteem by employers, and for students studying in Canada presents a fantastic opportunity to immerse themselves in a multicultural and exciting community of academics and students. You will:
Improves career prospects
Gain an internationally recognised qualification
Flexibility to shape study around their schedule
Types of Postgraduate Course in Canada
Postgraduate Certificate
A postgraduate certificate (Grad.Cert.), or graduate certificate, is a short-term course that can typically be completed within a year. The purpose of a graduate certificate is to expand upon the skills and knowledge acquired from a bachelor's degree.
Postgraduate Diploma
A postgraduate diploma (Grad.Dip.), or graduate diploma, lasts for 1 to 2 years and is a post bachelor degree qualification, sitting between an undergraduate qualification and masters program. A PG diploma will help improve your job prospects by building upon your existing subject knowledge.
Post-Baccalaureate Diploma
A Post-Baccalaureate Diploma is ideal for candidates who hold a bachelor's degree and wish to upgrade or further current skills. If you have already completed university study in your home country, this diploma is the ideal way to boost your previous education via a recognised Canadian qualification.
Master's Degree (thesis)
A master's degree (by thesis) lasts for 1 to 2 years and requires the submission of a thesis for assessment. Students are assessed on their ability to produce methodical, theory-based, and collaborative research on a specific topic of their choosing.
Master's Degree (non-thesis)
A master's degree (non-thesis) lasts 1 to 2 years and is a traditional taught master's degree which will see students complete a report or project for their assessment.
Research/PhD
A Research degree requires students to take responsibility for work and submit a thesis for their research work under the supervision of an academic guide. The most popular research degree is a PhD, which can take 4-7 years to complete.
How much does a Masters in Canada cost?
In terms of English speaking countries, Canada is amongst the most affordable for international students.
The average cost of a postgraduate and masters degree in Canada for an international student is generally between CAD 16,000-30,000. Tuition fees vary depending on the type of masters you wish to study, which province/city you wish to live, and what university you attend.
Study a Masters in Canada
If you wish to learn more about studying a masters in Canada, arrange your free consultation with SI-Canada today.
Increase your chances of success when applying
SI-Canada specialises in selecting the right Canadian university or college for international students by reviewing your academic background, discussing your career goals and helping you apply. Our application services can help you achieve your dream of studying in Canada.
News
"SI-Canada helped me successfully apply to study business in Canada and I cannot thank them enough for their support. They assisted me with each step, ensuring I was aware of all my options in terms of program and university selection, making the process totally stress free."
Priyanka Jain
Business and Management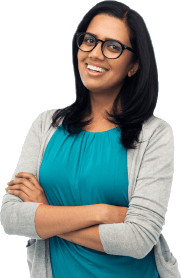 Leading Universities in Canada