Diploma Courses
International students looking to take up professional and skill-based courses that can be done in less time and lesser investment in terms of money are increasingly choosing Canada as a preferred destination for pursuing higher education.
The Canadian education system is recognised globally and has a world-class infrastructure that provides varied specialised diploma options in a multitude of subjects. Most diploma programs are designed in a manner that familiarises students with the important knowledge of their field of study in a short duration of time, which gives them the option to even start their careers earlier.
Advantages of studying a diploma course
Diploma courses that are available at Canadian colleges and universities are available in 1-year and 2-year terms in most cases. One of the biggest advantages of taking up the 2-year diploma program is that students get a 3-year post-study work visa after completing their education.
These short-term courses are affordable, flexible in terms of the admission criteria and have a strong professional orientation, including opportunities to take up internships, which help students gain hands-on experience in the industry.
Students also have the option to earn while they learn and explore different career opportunities. They can also apply for a full-time job while pursuing their diploma so that they can take their career further. Another option available to the students is that they can opt for a transition to a full-fledged master's course also while studying for their diploma courses if they wish to study further.
Types of diploma course
When choosing to study a diploma course in Canada, you have two options; the undergraduate and postgraduate diploma. The undergraduate course can be done after you have completed your secondary education. The five most popular undergraduate diploma courses in Canada are:
Postgraduate diploma courses can be completed once you have graduated in a particular subject. These are also available as 1-year and 2-year graduate diploma courses. The 2-year diploma gives you the option to stay back for 3 years whereas the 1-year diploma gives only a year of stay back option. The top five most popular postgraduate diploma courses are:
Where can you study diploma courses in Canada?
Popular Canadian universities and colleges which provide diploma courses include:
Study a Diploma Course
If you wish to learn more about the diploma course study options in Canada, arrange your free consultation call with SI-Canada today.
Increase your chances of success when applying
SI-Canada specialises in selecting the right Canadian university for international students by reviewing your academic background, discussing your career goals and helping you apply. Our application services can help you achieve your dream of studying in Canada.
News
"SI-Canada helped me successfully apply to study business in Canada and I cannot thank them enough for their support. They assisted me with each step, ensuring I was aware of all my options in terms of program and university selection, making the process totally stress free."
Priyanka Jain
Business and Management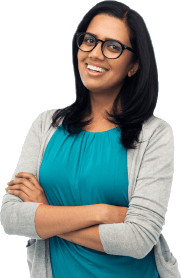 Leading Universities in Canada