Canada Study Permit
Canada Study Permit Guide for International Students
Once you have successfully been accepted onto a course at a Designated Learning Institution (DLI) in Canada, you can apply for a Canadian study permit. A Canada study permit is a study visa for international students who wish to pursue academic, research, or vocational study at a designated learning institution in Canada.
SI-Canada's consultants work to keep applicants updated on the latest immigration rules and regulations and applicable legislation. If you have any questions, contact SI-Canada today for a free consultation.
Eligibility for the Canada Study Permit
A Canada study permit costs approximately CAD 150, and processing fees are paid online or offline using cards and demand drafts. One must fulfil the following criteria to qualify for a Student Permit:
Acceptance by a Designated Learning Institute (DLI)
Clean background, no criminal record
Certification of health
Intent to return to the country of origin upon completion of studies
Proof of funds for studying, living expenses, and maintenance of self and dependents (see below)
Required Study Permit documents
To successfully receive your visa to study in Canada, you are required to supply the following:
Unconditional Letter of Acceptance
All academic documents of the applicant, including:

Certified degree/diploma
Certificates and mark sheets (10th onwards)
Original degree/diploma transcripts
Work experience certificate
IELTS

Two recent passport-size photographs
Proof of tuition fee payment
Financial proof of living expenses
Medical exam
Biometric
How long does it take to receive a Study Permit?
Processing times for Canadian Study Permit applications can vary greatly depending on the student's country of residence at the time of applying. Students can check processing times at this Canadian Immigration Website website.
Exemptions to the Canada Study Permit
There are specific categories of students who do not require a study permit, they include:
Those pursuing courses for six months or less
Family and staff of foreign representatives, including diplomatic officials and embassy staff
Members of the armed forces in Canada under the Visiting Forces Act
Student Permit Application Process
1. Check you are eligible
Ensure you meet the eligibility requirements for a Canadian study permit. You will need:
An acceptance letter from a DLI
Proof of financial support
Supporting documents
2. Prepare your application
If you meet all eligibility requirements, then you can begin to gather all your supporting documents, including the above.
3. Submit your study permit application
You can now submit an electronic application using scanned or electronic copies of your supporting documents. Once your permit is approved, the Canadian government will issue you a Port of Entry Introduction Letter.
Canada Student Permit Enquiry
If you have any questions, do not hesitate to contact SI-Canada, who can assist with all queries regarding Canadian Study Permits.
Increase your chances of success when applying
SI-Canada specialises in selecting the right Canadian university or college for international students by reviewing your academic background, discussing your career goals and helping you apply. Our application services can help you achieve your dream of studying in Canada.
News
"SI-Canada helped me successfully apply to study business in Canada and I cannot thank them enough for their support. They assisted me with each step, ensuring I was aware of all my options in terms of program and university selection, making the process totally stress free."
Priyanka Jain
Business and Management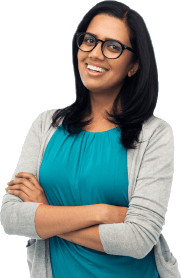 Leading Universities in Canada