Introduction to IELTS
What is IELTS?
IELTS, the International English Language Testing System, is a test of English language proficiency and one of the world's most popular and respected forms of English in education and migration.
Intended for non-native speakers who are looking to study or work in an English-speaking environment, IELTS training is an internationally recognised system for testing English language ability in four categories:
Listening
Reading
Writing
Speaking
Since its introduction in 1989, IELTS preparation has become one of the most trusted forms of English-language assessment and is accepted by over 8,000 universities, employers and immigration organisations worldwide. IELTS testing methods focus on the candidate's practical ability to use English in real-life situations.
IELTS Test Types
There are two different types of IELTS test and once graded, your IELTS score is valid for two years.
Academic IELTS is for international students who wish to study at a university or join a Designated Learning Institute in Canada.
General IELTS classes focus on English survival skills and social and workplace language, ideal for those who are planning to migrate to English-speaking countries such as Australia, Canada and New Zealand.
IELTS Band Scores for Canada Universities
Students will be given a score of 1-9 for each part of the test. Your average score produces an overall IELTS band score, and you can be graded on whole or half points.
| Score | Skill | Skill Overview |
| --- | --- | --- |
| Band 9 | Expert user | Fully operational command of the language: appropriate, accurate and fluent with complete understanding. |
| Band 8 | Very good user | Fully operational command of the language with only occasional inaccuracies and inappropriacies. Misunderstandings may occur in unfamiliar situations. Handles complex detailed argumentation well. |
| Band 7 | Good user | Operational command of the language, though with occasional inaccuracies, inappropriacies and misunderstandings in some situations. Generally handles complex language well and understands detailed reasoning. |
| Band 6 | Competent user | Generally effective command of the language despite some inaccuracies, inappropriacies and misunderstandings. Can use and understand fairly complex language, particularly in familiar situations. |
| Band 5 | Modest user | Partial command of the language, coping with overall meaning in most situations, though is likely to make many mistakes. Should be able to handle basic communication in own field. |
| Band 4 | Limited user | Basic competence is limited to familiar situations. Has frequent problems in understanding and expression. Is not able to use complex language. |
| Band 3 | Extremely limited user | Conveys and understands only general meaning in very familiar situations. Frequent breakdowns in communication occur. |
| Band 2 | Intermittent user | No real communication is possible except for the most basic information using isolated words or short formulae in familiar situations and to meet immediate needs. Has great difficulty understanding spoken and written English. |
| Band 1 | Non-user | Essentially has no ability to use the language beyond possibly a few isolated words. |
| Band 0 | Did not attempt the test | No assessable information provided. Did not take the test. |
IELTS FAQ
Answers to common questions about IELTS preparation and the IELTS exam.
IELTS stands for "International English Language Testing System" and is an exam to judge English language ability. It is accepted by institutes of higher education and immigration authorities in the UK, Australia, New Zealand and Canada. Over 10,000 organisations worldwide, including educational institutions, employers, governments, immigration authorities and professional bodies, accept IELTS.
The test has four parts; listening, reading, writing and speaking and lasts three hours. Listening takes place first and lasts 40 minutes, then reading and writing (one hour each) and speaking which last up to 15 minutes.
There are two versions of IELTS, General and Academic. If applying to a university, a student will need to take Academic lessons. If only taking IELTS for a citizenship application or to study at below degree level, the General test is suitable. If you are unsure, academic IELTS covers both study and immigration needs. The format for both exams is the same, with the reading and writing elements slightly easier in the General test.
For an undergraduate degree, a minimum IELTS score of 6 is generally required, while at postgraduate level, this rises to 6.5. For specialist courses such as medicine, students will need a score of 7.0.
When you should take the exam and how long you need to prepare depends on your current ability. It is advisable however that you begin preparation lessons two months before your exam date. To learn your current IELTS score, take an IELTS practice test.
You will receive your results two weeks after you take the exam.
Your IELTS score is valid for two years after your test.
Even if your English is of a high level, you will still need a score which can only be achieved by taking the IELTS exam. The writing part of the exam in particular has very specific requirements for students to meet and learning specific strategies and techniques with teachers will help you reach your goals.
Enquire Today
If you are interested in studying IELTS preparation classes, contact SI-Canada today for further information.
Increase your chances of success when applying
SI-Canada specialises in selecting the right Canadian university or college for international students by reviewing your academic background, discussing your career goals and helping you apply. Our application services can help you achieve your dream of studying in Canada.
News
"SI-Canada helped me successfully apply to study business in Canada and I cannot thank them enough for their support. They assisted me with each step, ensuring I was aware of all my options in terms of program and university selection, making the process totally stress free."
Priyanka Jain
Business and Management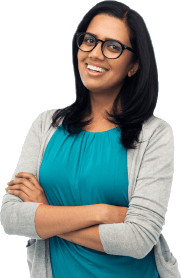 Leading Universities in Canada