Top Canada Universities Application Service
Apply to the best universities in Canada
Canada is home to some of the best universities in the world, but entry can be competitive amongst international students. The Top Canada Universities Application Service will maximise your chances of making a successful application to one of Canada's top universities through the professional management of your application from beginning to end.
Our consultants have helped hundreds of international students join Canada's best universities and know what it takes to submit a strong application.
Whether you wish to study at bachelor's or master's level, our experts will ensure you are ready.
Eligible Canadian Universities
SI-Canada will assist international students via the Top Canada Universities Application Service to any of the schools listed below.
Your Application
To maximise your chances of receiving an offer, we will do the following at undergraduate and postgraduate level.
Undergraduate Service
Advice on choosing the right school, based on your GPA and success rates
Advice on writing and structuring your statement of purpose
Non-subject-specific interview practice
Advice on what to include in your reference letter
Advice on what work experience to complete prior to your application
Provide a reading list of materials to help prepare you for your interview
Fill in the university application forms and track your application after submission
Postgraduate Service
Pre-screen your transcripts and confirm you are eligible to apply
Advice on choosing suitable universities and courses
Provide a checklist of required documents
Edit all supporting documents, including your personal statement, CV and reference letters
Ensure you meet all deadlines for additional tests such as the GMAT and GRE (if applicable)
Fill in the university application forms and track your application after submission
Conduct a non-subject-specific mock interview and produce a written feedback report
Study at a Top Canadian University
To learn more, arrange your free consultation with SI-Canada today.
Increase your chances of success when applying
SI-Canada specialises in selecting the right Canadian university for international students by reviewing your academic background, discussing your career goals and helping you apply. Our application services can help you achieve your dream of studying in Canada.
News
"SI-Canada helped me successfully apply to study business in Canada and I cannot thank them enough for their support. They assisted me with each step, ensuring I was aware of all my options in terms of program and university selection, making the process totally stress free."
Priyanka Jain
Business and Management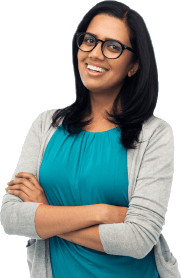 Leading Universities in Canada