Fast-track Courses in Canada
A fast-track course gives you the same qualifications as a regular Canadian course but will see you finish in much less time. Fast-track courses are ideal for professionals and business owners having industry experience and, as they are mostly work-based, they are perfect for busy managers and leaders to gain new skills and knowledge in considerably less time.
Fast-track degrees provide the same level of academic content as traditional degree programmes, but by completing the course quicker, you can benefit from lower tuition fees and living costs, as well as starting your degree a year sooner.
Many fast-track courses and programmes have different entry requirements and application processes. It is suggested that students take expert advice about the application procedure through SI-Canada. Our experienced consultants will walk you through all the available options and help in finding the right course and university for you.
Where can I study for a fast-track course in Canada?
Many universities and colleges in Canada give the option of completing various degrees in the fast-track mode. Below is a sample of the type of fast-track courses available. Speak to an SI-Canada consultant to learn more if a course you want to study has a fast-track option.
Study a Fast-track Course in Canada
Many fast-track courses and programmes have different entry requirements and application processes and it is advisable to have all the information at your disposal before beginning your application. Arrange a free consultation with SI-Canada to get started today.
Increase your chances of success when applying
SI-Canada specialises in selecting the right Canadian university for international students by reviewing your academic background, discussing your career goals and helping you apply. Our application services can help you achieve your dream of studying in Canada.
News
"SI-Canada helped me successfully apply to study business in Canada and I cannot thank them enough for their support. They assisted me with each step, ensuring I was aware of all my options in terms of program and university selection, making the process totally stress free."
Priyanka Jain
Business and Management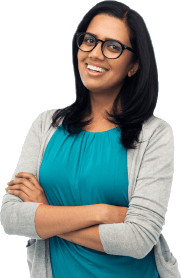 Leading Universities in Canada