Hospitality and Tourism Courses in Canada
Studying Hospitality and Tourism in Canada
Hospitality and Tourism provides multiple opportunities to both business and creative minds to branch out into different strands of the industry. Hospitality and Tourism is among the world's most popular industries, employing over 60 million people globally and a degree in Hospitality and Tourism provides the skills needed to work in a multicultural environment.
A comprehensive knowledge of how international tourism works, plus detailed study on the supply chain, customer demand and the global forces impacting on the sustainability of tourism will be learned, and the skills, training and qualifications gained from studying in Canada will be in demand worldwide.
Hospitality and Tourism Careers
Hospitality and Tourism graduates will find career opportunities in marketing, business, tourism and hospitality, in roles such as health and safety, project management, customer services, operations management and personnel training. Various graduate training schemes are also available with large Hospitality and Tourism companies.
Hospitality and Tourism Entry Requirements
Entry requirements vary for each university, but students will need an IELTS score of 6.0 overall, no lower than 5.5 in each component, and an International Baccalaureate score of 32 points.
Where can I study Hospitality and Tourism in Canada?
To learn more about the best Hospitality and Tourism courses in Canada, find details on the top five ranking Hospitality and Leisure Management universities in the QS World University Rankings by Subject 2022 below:
SAIT Polytechnic School of Hospitality and Tourism
Study Hospitality and Tourism in Canada
If you are interested in studying a Hospitality and Tourism course at a Canadian university, arrange your free consultation with SI-Canada today.
Increase your chances of success when applying
SI-Canada specialises in selecting the right Canadian university for international students by reviewing your academic background, discussing your career goals and helping you apply. Our application services can help you achieve your dream of studying in Canada.
News
"SI-Canada helped me successfully apply to study business in Canada and I cannot thank them enough for their support. They assisted me with each step, ensuring I was aware of all my options in terms of program and university selection, making the process totally stress free."
Priyanka Jain
Business and Management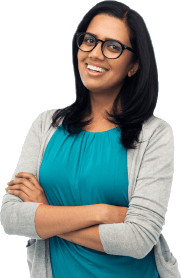 Leading Universities in Canada