Certificate Courses
Certificate courses at Canadian colleges and universities are ideal for students who wish to study for a short duration in Canada, with programs generally lasting just one year. For international students who want to explore the amazing educational opportunities provided by Canadian colleges and universities, opting for short-term certificate courses can be one of the best options.
For students who wish to stay longer periods and attain post-study work visas of more than a year, the diploma, degree and other programs of higher studies are also available.
Why choose a Certificate course in Canada?
Being able to stay in Canada while pursuing a higher education certificate course, enjoying the beauty, a great standard of living, and benefitting from a world-class education are just some reasons why a short-term certificate course might be right for you.
A career-oriented curriculum will prepare you for the labour market via study of a specialisation in your chosen field of study. These courses can be done at a fraction of the cost of other programs. Entry requirements are generally lower than other types of course and you can also get a year of post-study work visa to stay back in the country for gaining professional experience.
Where can you study a Certificate course in Canada?
Bishop's University
Athabasca University
Trebas Institute
Study a Certificate Course
If you wish to pursue a certificate course at a college or university in Canada, arrange a free consultation with SI-Canada today.
Increase your chances of success when applying
SI-Canada specialises in selecting the right Canadian university or college for international students by reviewing your academic background, discussing your career goals and helping you apply. Our application services can help you achieve your dream of studying in Canada.
News
"SI-Canada helped me successfully apply to study business in Canada and I cannot thank them enough for their support. They assisted me with each step, ensuring I was aware of all my options in terms of program and university selection, making the process totally stress free."
Priyanka Jain
Business and Management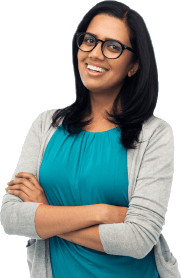 Leading Universities in Canada