Psychology Courses in Canada
Studying Psychology in Canada
Psychology studies the human mind and behaviour and seeks to understand and explain thought and emotion. Most Psychology programmes seek to give the student a broad background in practical applications, experimental methodology, information technology and theory construction. Psychology modules include research, statistic methods and brain behaviour, as well as looking at different branches of psychology such as criminal, educational, applied, law, management and forensic.
There are two different types of undergraduate Psychology degree; the Bachelor of Arts which focuses on liberal arts and education, and Bachelor of Science which looks at science and mathematics.
Psychology Careers
Psychology graduates move into a wide variety of public and private sector roles including human resources, social work, mental health care, psychotherapy, advertising, marketing and teaching.
Psychology Entry Requirements
Entry requirements vary for each Canadian university, but students will need an IELTS score of 6.5 overall, no lower than 6.0 in each component, and an International Baccalaureate score of 34 points.
Where can I study Psychology in Canada?
To learn more about the best Psychology courses in Canada, find details on the top five ranking Psychology universities in the QS World University Rankings by Subject 2022 below:
Study Psychology in Canada
If you are interested in studying a Psychology course at a Canadian university, arrange your free consultation with SI-Canada today.
Increase your chances of success when applying
SI-Canada specialises in selecting the right Canadian university or college for international students by reviewing your academic background, discussing your career goals and helping you apply. Our application services can help you achieve your dream of studying in Canada.
News
"SI-Canada helped me successfully apply to study business in Canada and I cannot thank them enough for their support. They assisted me with each step, ensuring I was aware of all my options in terms of program and university selection, making the process totally stress free."
Priyanka Jain
Business and Management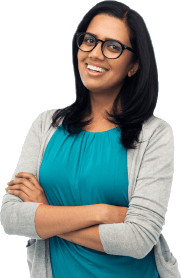 Leading Universities in Canada