Master's in Marketing in Canada
Gain an in-depth knowledge of the latest marketing trends and techniques
Canada is a developed nation with a thriving economy and has many small, medium and large-scale industries. Businesses need skilled graduates in the field of marketing to help grow their revenue and impact. Students who graduate from renowned universities with the right kind of degrees in the subject tend to get high-paying within the country and can also go to other global locations.
Master of Marketing degree in Canada is mainly offered as a two-year program with major segregations. Students can go for a Marketing MBA, a specialised professional course, or they can take up MSc in Marketing, a research-based degree. After graduation, students can take up marketing manager, market research analyst, sales manager, brand manager, and advertising and promotions manager positions.
Master's in Marketing Curriculum
A Master's in Marketing is a postgraduate degree designed to provide students with a comprehensive understanding of marketing theories, strategies, and practices. It will equip students with advanced knowledge and skills to succeed in the dynamic and competitive field of marketing and the program typically involves an in-depth study of various marketing concepts, consumer behavior, market research, digital marketing, branding, and strategic marketing management.
International fees: The overall range of tuition fees for international students pursuing a Master's in Marketing program in Canada can be approximately $15,000 to $50,000 per year.
Entry requirements: Applicants must hold a four-year undergraduate degree with a minimum score of B+ and GMAT or GRE scores. English Language proficiency is also needed.
MSc Marketing Modules
Common MSc Marketing modules typically include:
Marketing Management: This module covers the fundamentals of marketing management, including market analysis, consumer behavior, product development, pricing strategies, distribution channels, and marketing communications.
Strategic Marketing: Here, the focus is on strategic planning and decision-making in marketing.
Brand Management: This module explores the theory and practice of brand management, including brand positioning, brand equity, brand identity, brand communication, and brand extensions.
Consumer Behavior: This module delves into the psychological and sociological factors influencing consumer behavior.
Digital Marketing: With the increasing importance of digital channels, this module examines digital marketing strategies and tactics, including social media marketing, search engine optimization (SEO), online advertising, content marketing, and web analytics.
Marketing Research: This module focuses on research methods and techniques used in marketing research.
International Marketing: This module explores the challenges and opportunities of marketing in the global marketplace.
Marketing Analytics: This module introduces students to the use of data analysis and marketing analytics in decision-making.
Sales and Retail Management: This module focuses on sales management strategies, sales force management, retail marketing, and the management of distribution channels.
Integrated Marketing Communications: This module examines the various elements of integrated marketing communications, including advertising, public relations, sales promotion, direct marketing, and digital marketing communications.
Marketing Scholarships
There are several scholarships available for master's level education in the field of marketing in Canada. Various institutions, organizations, and government bodies offer these scholarships to support students pursuing marketing studies. Here are some of the well-known scholarships that can be considered:
Ontario Graduate Scholarship (OGS): The Ontario Graduate Scholarship program provides merit-based scholarships to students pursuing graduate studies in Ontario.
Social Sciences and Humanities Research Council (SSHRC) Graduate Scholarships: The SSHRC offers scholarships to students pursuing research-based master's programs in social sciences and humanities fields, including marketing.
Canada Graduate Scholarships-Master's Program (CGS-M): The CGS-M program is a competitive scholarship program funded by the Canadian government.
University-Specific Scholarships: Many universities in Canada offer their own scholarships and funding opportunities for master's level students in marketing.
Industry-Specific Scholarships: Some industry organizations and associations may offer scholarships to students pursuing marketing studies.
Marketing Jobs
After earning a Master's in Marketing, graduates can pursue various career opportunities in various industries. Here are some potential job roles that are commonly available after graduation:
Marketing Manager
Brand Manager
Market Research Analyst
Digital Marketing Specialist
Advertising Manager
Product Manager
Sales Manager
Market Analyst
Public Relations Manager
Consulting Roles
Marketing Salary
On average, in Canada, entry-level marketing positions for MSc in Marketing graduates might offer salaries ranging from approximately CAD $40,000 to $60,000 per year. With a few years of experience, this can increase to around CAD $60,000 to $80,000 per year. Mid-level marketing professionals with several years of experience might earn salaries in the range of CAD $80,000 to $100,000 or more annually. Senior-level positions such as marketing managers, directors, or specialized roles could potentially earn over CAD $100,000 per year, often depending on the size and industry of the company.
Where can I study MSc Marketing in Canada?
To learn more about the best marketing degrees in Canada, find details on the top ranking Marketing universities in the QS World University Rankings by Subject 2023 below:
Study MSc Marketing in Canada
Do you want to study nursing in Canada? Arrange a free consultation with SI-Canada today to start your application.
Increase your chances of success when applying
SI-Canada specialises in selecting the right Canadian university for international students by reviewing your academic background, discussing your career goals and helping you apply. Our application services can help you achieve your dream of studying in Canada.
News
"SI-Canada helped me successfully apply to study business in Canada and I cannot thank them enough for their support. They assisted me with each step, ensuring I was aware of all my options in terms of program and university selection, making the process totally stress free."
Priyanka Jain
Business and Management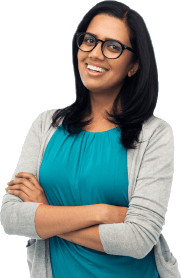 Leading Universities in Canada