MSc Accounting and Finance Courses in Canada
Study a master's in finance at a Canadian university and make a head start on your career
Students who enjoy working with numbers and have a keen interest in the financial markets and investments are well-suited for a Master's in Accounting and Finance. This postgraduate degree provides an opportunity to deepen their knowledge and expertise in finance-related topics and can be a significant step towards a rewarding and prosperous career in the financial industry.
With its exceptional academic institutions, vibrant economy, and diverse cultural landscape, Canada is an exceptional destination for those pursuing advanced studies in this field. Canadian universities consistently rank among the top institutions globally and are renowned for their academic excellence and rigorous curriculum. Postgraduate programs in accounting and finance in Canada provide a comprehensive curriculum that covers essential topics such as financial analysis, corporate finance, taxation, auditing, and risk management. These programs are designed to equip students with the knowledge and relevant skills necessary to navigate the complexities of the financial world.
MSc Accounting and Finance Curriculum
A master's offers in-depth and specialized knowledge in finance and accounting, equipping you with a strong foundation and expertise in financial analysis, investment management, risk assessment, and corporate finance. A master's degree demonstrates your commitment to professional development, giving you a competitive edge in the job market, and the skills acquired are versatile and applicable across various industries, including banking, consulting, financial services, corporate finance, investment firms, and more.
A master's degree can also offer networking opportunities with professionals from different countries and cultures, as graduate programs often provide opportunities to connect with industry professionals, guest speakers, alumni networks, and potential employers through events, internships, and career services, facilitating valuable networking and mentorship opportunities through the educational program.
International fees: $30,000-$60,000 per year
Entry requirements: Applicants are typically expected to have completed an undergraduate study program in accounting or any related field from a recognized university with a strong academic record. English language proficiency scores are also required. Some universities may also require Graduate Management Admission Test (GMAT) or Graduate Record Examination (GRE) scores.
MSc Accounting and Finance Modules
Standard modules that you may encounter studying a Master's in Accounting and Finance include:
Advanced Financial Accounting: This module focuses on advanced topics in financial accounting, including complex financial statement analysis, consolidation of financial statements, and accounting for mergers and acquisitions.
Managerial Accounting: This module explores managerial accounting concepts and techniques used for decision-making, budgeting, cost analysis, performance evaluation, and strategic planning.
Financial Management: This module covers advanced topics in financial management, including capital budgeting, risk and return analysis, capital structure, dividend policy, and financial planning.
Auditing and Assurance: This module examines auditing standards, procedures, and techniques, as well as ethical considerations.
Corporate Finance: Here, the focus is on financial decision-making in the corporate setting, and the major topics include corporate valuation, capital budgeting, risk management, and financial strategy.
Taxation: This module explores the principles and concepts of taxation, including income tax planning, tax regulations, tax compliance, and tax strategies for individuals and businesses.
Financial Analysis and Reporting: This module emphasises the analysis and interpretation of financial statements and reports.
International Finance: This module examines the global financial environment, including foreign exchange markets, international investment, multinational corporations, and international financial management.
Risk Management and Financial Derivatives: This module focuses on identifying, measuring, and managing financial risks.
Scholarships
There are various scholarships available for accounting and finance students in Canada, including:
CPA Canada Scholarships: The Chartered Professional Accountants of Canada (CPA Canada) offers scholarships to students pursuing a career in accounting. These scholarships are available at the undergraduate and graduate levels and are awarded based on academic excellence and leadership qualities.
CGA Legacy Scholarship Program: The Certified General Accountants Association of Canada (CGA-Canada) offers the Legacy Scholarship Program to support students pursuing a career in accounting.
RBC Capital Markets Scholarship Program: RBC Capital Markets offers scholarships to undergraduate and graduate students pursuing a career in finance.
Many Canadian universities offer entrance scholarships for accounting or finance students. These scholarships are often awarded based on academic achievement and vary in value depending on the university and program.
Accounting and Finance Jobs
Students who graduate with a master's in accounting and finance have access to many rewarding and high-level job opportunities. The combination of advanced knowledge, skills, and specialized training obtained during the program prepares graduates for prominent roles in various sectors.
Financial Analyst
Certified Public Accountant (CPA)
Investment Analyst
Financial Manager
Risk Manager
Corporate Treasurer
Financial Controller
Compliance Officer
Financial Consultant
Chief Financial Officer (CFO)
Where can I study MSc Accounting and Finance in Canada?
To learn more about the best accounting and finance universities in Canada, find details on the top ranking Accounting and Finance universities in the QS World University Rankings by Subject 2023 below:
Study MSc Accounting and Finance in Canada
Do you want to study business analytics in Canada? Arrange a free consultation with SI-Canada today to start your application.
Increase your chances of success when applying
SI-Canada specialises in selecting the right Canadian university for international students by reviewing your academic background, discussing your career goals and helping you apply. Our application services can help you achieve your dream of studying in Canada.
News
"SI-Canada helped me successfully apply to study business in Canada and I cannot thank them enough for their support. They assisted me with each step, ensuring I was aware of all my options in terms of program and university selection, making the process totally stress free."
Priyanka Jain
Business and Management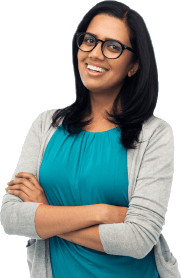 Leading Universities in Canada