MBA Courses in Canada
MBA at a Canadian Business School
Canadian business schools offer MBA programmes that cater to students of every academic level, budgetary requirement and career aspiration, providing an international mix of students, teachers and work opportunities that are unrivalled in many parts of the world.
Canada is host to some of the world's best business schools in terms of quality of teaching and brand recognition and students with strong first degrees, and solid career starts will be able to take advantage of learning how business works whilst also building a network of contacts which will pay off in the future.
An MBA program at a Canadian business school usually takes one year to complete. Still, some programmes can last for two years, and prospective MBA students can also combine study part-time so their career may continue. Online MBA courses are also available.
How much does an MBA cost in Canada?
The average cost of an MBA in Canada is around $20,000-$25,000, but larger and more prestigious schools can charge $50,000-$60,000. Several business schools now offer low cost MBA's as well, enabling students of all backgrounds to study for an MBA in Canada.
MBA Admission Requirements in Canada
Prospective MBA students will need at least an upper second-class bachelor's degree or equivalent from a recognised university, previous relevant work experience and two recommendation letters.
MBA GMAT Requirements
In some cases, you will need to take The Graduate Management Admission Test (GMAT). The test lasts three and a half hours, and the total GMAT score ranges from 200 to 800, with a score of 600 needed to qualify for most MBA programmes. The GMAT consists of four sections and tests ability in Analytical Writing, Integrated Reasoning, Quantitative Aptitude and Verbal.
Where can I study an MBA in Canada?
To learn more about the best MBA programmes in Canada, find details on the top-ranking Canada MBA business schools in the Financial Times Global MBA Rankings 2022 below:
Study an MBA in Canada
If you are interested in studying an MBA at a Canadian business school, arrange your free consultation at SI-Canada today.
Increase your chances of success when applying
SI-Canada specialises in selecting the right Canadian university or college for international students by reviewing your academic background, discussing your career goals and helping you apply. Our application services can help you achieve your dream of studying in Canada.
News
"SI-Canada helped me successfully apply to study business in Canada and I cannot thank them enough for their support. They assisted me with each step, ensuring I was aware of all my options in terms of program and university selection, making the process totally stress free."
Priyanka Jain
Business and Management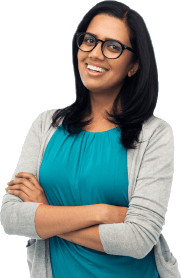 Leading Universities in Canada