Journalism Courses in Canada
Studying Journalism in Canada
As one of the oldest and most esteemed courses to study, Journalism continues to evolve through the 21st century. Journalism courses are focused on the practice of investigation and reporting of events, issues, and trends to a broad audience, with modules taking place on digital journalism, journalism in a wider global context, magazine journalism, multimedia journalism and the craft of shorthand.
Optional placements are available during the final year of study, and students are encouraged to gain experience from universities' close links with the industry by spending anything from three months to one year on work experience.
Journalism Careers
Journalism graduates will find roles across a wide range of private, public and voluntary sectors, in criticism, sub-editing, page design, reporting, proofreading, copywriting, web editing, PR, social media and marketing.
Journalism Entry Requirements
Entry requirements vary for each Canadian university, but students will need an IELTS score of 6.5 overall, no lower than 6.0 in each component, and an International Baccalaureate score of 32-34 points. English language or literature is a must for Typical A level requirements.
Where can I study Journalism in Canada?
To learn more about the best Journalism courses in Canada, find details on the top five ranking Communication and Media Studies universities in the QS World University Rankings by Subject 2022 below:
Study Journalism in Canada
If you are interested in studying a Journalism course at a Canadian university, arrange your free consultation with SI-Canada today.
Increase your chances of success when applying
SI-Canada specialises in selecting the right Canadian university for international students by reviewing your academic background, discussing your career goals and helping you apply. Our application services can help you achieve your dream of studying in Canada.
News
"SI-Canada helped me successfully apply to study business in Canada and I cannot thank them enough for their support. They assisted me with each step, ensuring I was aware of all my options in terms of program and university selection, making the process totally stress free."
Priyanka Jain
Business and Management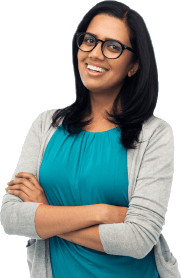 Leading Universities in Canada