International Relations Courses in Canada
Studying International Relations in Canada
International Relations deals with issues like sovereignty, environmentalism, development and human rights in the context of global affairs and is also concerned with the policies of individual states. The subject will show you how the world works and how power structures are made, unmade, exploited and resisted. It is therefore an excellent preparation for a career in the civil service, politics and diplomacy. International Relations modules will include political analysis, global histories, war and security in politics, social divisions and global governance.
International Relations Careers
Roles in research, journalism, social policy or development and different branches of politics are all popular avenues for graduates in International Relations to pursue. Careers in civil services, politics and international diplomacy, requiring skills to understand the complex nature and impact of global events, are suitable for International Relations Graduates.
International Relations in Canada Entry Requirements
Entry requirements vary for each Canadian university, but students will need an IELTS score of 6.5 overall, no lower than 6.0 in each component, and an International Baccalaureate score of 32 points.
Study International Relations in Canada
If you are interested in studying an International Relations course at a Canadian university, arrange your free consultation with SI-Canada today.
Increase your chances of success when applying
SI-Canada specialises in selecting the right Canadian university for international students by reviewing your academic background, discussing your career goals and helping you apply. Our application services can help you achieve your dream of studying in Canada.
News
"SI-Canada helped me successfully apply to study business in Canada and I cannot thank them enough for their support. They assisted me with each step, ensuring I was aware of all my options in terms of program and university selection, making the process totally stress free."
Priyanka Jain
Business and Management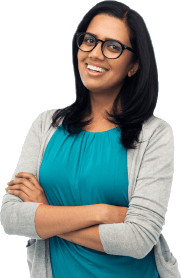 Leading Universities in Canada