Film Production Courses in Canada
Studying Film Production in Canada
Film Production embraces all areas of filmmaking from documentary and fiction to critical writing. Students learn the craft and technical expertise of making films as well as the creation of meaning, working with film in a purpose-built studio and editing in digital suites.
You will learn how to work with actors and develop skills in production, cinematography, screenwriting, directing, editing, sound design. There are many different types of Film Production degree; with modules including digital film-making, audio and music production, web design and development or interactive animation.
Film Production Careers
Positions can be found in production, technical, sound and camera fields, with many graduates going on to location running, VFX, production coordinators, camera trainee, visual effects, storyboard editing and sound recording.
Film Production in Canada Entry Requirements
Entry requirements vary for each university, but students will need an IELTS score of 6.0 overall, no lower than 5.5 in each component, and an International Baccalaureate score of 32 points.
Study Film Production in Canada
If you are interested in studying a Film Production course at a Canadian university, arrange your free consultation with SI-Canada today.
Increase your chances of success when applying
SI-Canada specialises in selecting the right Canadian university for international students by reviewing your academic background, discussing your career goals and helping you apply. Our application services can help you achieve your dream of studying in Canada.
News
"SI-Canada helped me successfully apply to study business in Canada and I cannot thank them enough for their support. They assisted me with each step, ensuring I was aware of all my options in terms of program and university selection, making the process totally stress free."
Priyanka Jain
Business and Management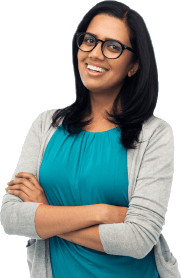 Leading Universities in Canada