Chemistry Courses in Canada
Studying Chemistry in Canada
Studying Chemistry at a Canadian university will propel you towards an exciting career in research and development. Undergraduate Chemistry modules include modern chemistry fundamentals, organic, physical and inorganic chemistry, mathematics, the living earth, all of which will incorporate organic, physical, structural and biochemistry.
All Canadian Universities offering Chemistry have state of the art professional labs where you will gain the best practical experience under the guidance of experts and researchers in this field. As a constantly evolving subject, a Chemistry degree will enable you to create an impact in the areas of science, medicine, engineering and technology.
Chemistry Careers
Chemistry graduates often find employment in the research and development sector, with specific roles in pharmaceuticals, healthcare and engineering all popular. The transferable skills taught throughout your degree also see many students move into management, teaching and journalism at comparatively higher salaries.
Chemistry Entry Requirements
Entry requirements vary for each Canadian university, but students will need an IELTS score of 6.5 overall, no lower than 6.0 in each component, and an International Baccalaureate score of 34 points with Typical A-Level Requirements including Chemistry and Mathematics.
Where can I study Chemistry in Canada?
To learn more about the best Chemistry courses in Canada, find details on the top five ranking Chemistry universities in the QS World University Rankings by Subject 2022 below:
Study Chemistry in Canada
If you are interested in studying a Chemistry course at a Canadian university, arrange your free consultation with SI-Canada today.
Increase your chances of success when applying
SI-Canada specialises in selecting the right Canadian university for international students by reviewing your academic background, discussing your career goals and helping you apply. Our application services can help you achieve your dream of studying in Canada.
News
"SI-Canada helped me successfully apply to study business in Canada and I cannot thank them enough for their support. They assisted me with each step, ensuring I was aware of all my options in terms of program and university selection, making the process totally stress free."
Priyanka Jain
Business and Management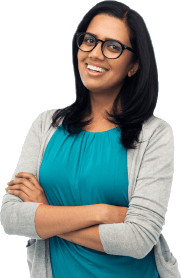 Leading Universities in Canada