Sports Science Courses in Canada
Studying Sports Science in Canada
Sports Science is the application of scientific knowledge to improve athletic performance. It covers psychology, physiology, nutritional science and performance analysis and Canada universities offer courses incorporating the latest practice, theory and technology in medicine and training.
The demand for sports scientists has never been greater as many sports come to terms with a technological revolution which requires athletes to know their body inside out and be in constant peak condition. Sports Science courses in Canada offer guest lectures from industry professionals, placements at professional teams and the opportunity to visit special conferences.
Sports Science Careers
Sports Science graduates go on to become coaches, exercise physiologists, personal trainers, strength and conditioning coaches, membership advisors and local government sports development officers.
Sports Science Entry Requirements
Entry requirements vary for each university, but students will need an IELTS score of 6.5 overall, no lower than 6.0 in each component. Universities give preference to applicants with specific grades in related subjects such as health, sports science, physical education, nutrition, physiotherapy, anatomy or human biology.
Where can I study Sports Science in Canada?
To learn more about the best Sports Science courses in Canada, find details on the top five ranking Sports Related Subjects universities in the QS World University Rankings by Subject 2022 below:
Study Sports Science in Canada
If you are interested in studying a Sports Science course at a Canadian university, arrange your free consultation with SI-Canada today.
Increase your chances of success when applying
SI-Canada specialises in selecting the right Canadian university for international students by reviewing your academic background, discussing your career goals and helping you apply. Our application services can help you achieve your dream of studying in Canada.
News
"SI-Canada helped me successfully apply to study business in Canada and I cannot thank them enough for their support. They assisted me with each step, ensuring I was aware of all my options in terms of program and university selection, making the process totally stress free."
Priyanka Jain
Business and Management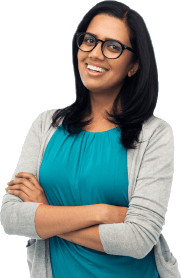 Leading Universities in Canada