Canadian Healthcare Degree
Introduction to Healthcare
Canadian universities are leaders in the area of professional healthcare education, working in close collaboration with healthcare providers and employers to develop courses that help you become a fully qualified healthcare professional.
Healthcare and health science covers a wide range of careers and professions within the medical and science industry, including medicine, dentistry, nursing, pharmacology, optometry, plus many more.
Students studying a healthcare degree in Canada will have access to high-technology medical equipment to practice working in a simulated environment. Modules will enable you to advance your knowledge in relation to a range of theories and concepts, which underpin the delivery of high quality and safe healthcare.
Healthcare science courses combine state-of-the-art healthcare methodologies with relevant physiological and/or life science approaches, in order to examine the effective management of the wellbeing and health of individuals and/or groups of people, with a healthcare need.
You will receive a thorough grounding in the scientific foundations of health, illness and healthcare and will be taught the most up-to-date concepts in healthcare research methodology and data analysis.
Foundation and top-up courses are also available for healthcare students who qualified outside Canada who wish to top-up their existing qualification to a degree.
Graduate Healthcare Careers
Students who have successfully undertaken health studies degrees in Canada often secure employment within the public and private healthcare sectors, as well as undertaking teaching and research roles.
Healthcare Studies Entry Requirements
Entry requirements for health studies programmes vary greatly, but students will generally always require experience in science related subjects such as chemistry and biology.
Typical IELTS requirements: 6.0 or above overall score with 5.5 in each band (foundation) and 6.5 overall and 6.0 in each band for regular entry
As healthcare study and its allied subjects often have limited spaces available, entry can be competitive, especially for medicine and dentistry programmes. Applicants who meet entry requirements will also be required to undertake an interview to successfully receive an offer of a place on a course.
Please note that entry requirements vary for each Canadian university.
Study Healthcare in Canada
If you are interested in studying Healthcare in Canada, arrange your free consultation with SI-Canada.
Increase your chances of success when applying
SI-Canada specialises in selecting the right Canadian university for international students by reviewing your academic background, discussing your career goals and helping you apply. Our application services can help you achieve your dream of studying in Canada.
News
"SI-Canada helped me successfully apply to study business in Canada and I cannot thank them enough for their support. They assisted me with each step, ensuring I was aware of all my options in terms of program and university selection, making the process totally stress free."
Priyanka Jain
Business and Management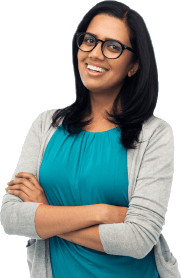 Leading Universities in Canada