Canadian Geography Courses
Introduction to Geography
As Earth grapples with the threat of global warming and climate change, Geography and Environmental Science graduates are in increased demand as we look to understand population growth, sustainability and a dwindling lack of natural resources.
Early modules will include Land, Water and the Environment, Risk and Resilience and Living With Environmental Change, whilst later in the course students can choose to focus on specific areas of study which include Political Geography, Migrational Development and Cartography. Because Geography is such an interdisciplinary course, it is simple to mix and match what you are interested in with core subjects.
Fieldwork is a core part of a Geography degree and students will be expected to participate in real world learning in Canada and overseas if they wish. This can be in the form of data collection, urban planning and connecting society and the human landscape.
Graduate Geography Careers
Many Canadian Geography graduates progress on to roles in research, planning and business development across the public and private sectors. The transferable nature of the skills gained on the course mean many students also go on to careers as teachers, environmental consultants and tourism.
Geography Entry Requirements
Most Geography degrees will require an A-level (or equivalent) in one of geography, biology, maths or physics.
Typical International Baccalaureate requirements: Minimum 30 points.
Typical IELTS requirements: 6.0 overall, with no lower than 5.5 in any one component.
Please note that entry requirements vary for each Canadian university.
Study Geography in Canada
If you are interested in studying Geography in Canada, arrange your free consultation today.
Increase your chances of success when applying
SI-Canada specialises in selecting the right Canadian university for international students by reviewing your academic background, discussing your career goals and helping you apply. Our application services can help you achieve your dream of studying in Canada.
News
"SI-Canada helped me successfully apply to study business in Canada and I cannot thank them enough for their support. They assisted me with each step, ensuring I was aware of all my options in terms of program and university selection, making the process totally stress free."
Priyanka Jain
Business and Management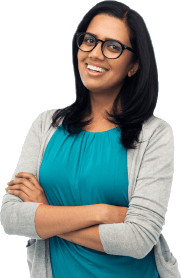 Leading Universities in Canada