BSc Computer Science in Canada
Gain an in-depth understanding of computer-based information systems
As technology evolves globally, the demand for skilled computer scientists and engineers grows exponentially. From software development and data analysis to artificial intelligence and cybersecurity, computer science applications are vast and ever-expanding. By embarking on a journey to earn a degree in computer science, students acquire the essential knowledge, skills, and problem-solving abilities necessary to thrive in the dynamic and evolving technology landscape.
Studying computer science in Canada is a great option for aspiring students. Canadian universities and colleges provide a rigorous academic curriculum, cutting-edge research opportunities, and access to state-of-the-art facilities, ensuring students receive a high-quality education that is globally recognized and respected. Canada is also home to a thriving technology industry and serves as a hub for innovation and technological advancements. Leading technology companies and startups are scattered across the country, offering ample opportunities for internships, co-op programs, and future employment. Studying computer science in Canada also provides students access to industry collaborations, networking events, and practical experiences, which enhance their career prospects and help them stay at the forefront of technological advancements.
BSc Computer Science Course Curriculum
BSc in Computer Science degrees have been designed to provide students with a solid foundation in the various computer science principles, as well as practical skills necessary for a successful career in the field. Students learn fundamental concepts such as algorithms, data structures, programming languages, and computer systems and also have the opportunity to explore advanced areas such as machine learning, artificial intelligence, computer graphics, and software engineering. Many degrees also offer optional co-op and internship programs that allow students to gain valuable work experience in the industry. These programs provide students with practical exposure to real-world projects, networking opportunities, and a chance to apply their knowledge in a professional setting.
Typical International Fees: $45,000 - $60,0000 per year
Duration: 3-4 years
Entry requirements: Applicants must have completed secondary education or its equivalent, such as high school, with strong academic performance. For English proficiency, a TOEFL score of 100 (iBT) or an IELTS score of 7.0 is often recommended. Grade Requirements: A typical minimum average for admission to a BSc in Computer Science is around 70-75%.
Common modules on a bachelor in computer science program include:
Data Structures and Algorithms: This module explores different data structures such as arrays, linked lists, stacks, queues, trees, and graphs.
Programming Languages: This module introduces various programming languages and their features.
Databases: Here, the focus is on the principles and practices of database systems, including data modelling, relational database design, SQL query language, and database management systems.
Operating Systems: This module covers the fundamental concepts of operating systems, including process management, memory management, file systems, and concurrency.
Software Engineering: This module explores the principles and methodologies of software development, including requirements analysis, software design, testing, and software project management.
Computer Networks: This module covers the architecture, protocols, and technologies used in computer networks, including topics such as network design, routing, TCP/IP, and network security.
Artificial Intelligence: This module introduces the principles and techniques of artificial intelligence, including machine learning, natural language processing, computer vision, and intelligent agents.
Human-Computer Interaction: This module focuses on the design and evaluation of user interfaces, usability principles, interaction design, and user experience.
Web Development: This module covers web technologies, including HTML, CSS, JavaScript, and server-side scripting.
Computer Science Scholarships
Several scholarships are available in Canada to support students pursuing a bachelor's in computer science. Following are some of the notable scholarships and funding opportunities:
Schulich Leader Scholarship: This prestigious scholarship program supports high school graduates entering a science, technology, engineering, or mathematics (STEM) program at participating Canadian universities, including computer science. It provides financial support ranging from $80,000 to $100,000 over four years.
University-specific Scholarships: These scholarships can be merit-based or need-based and may cover a portion or the entirety of tuition fees. Examples include the University of Toronto's National Scholarships and the University of British Columbia's Centennial Scholars Entrance Award.
Government Scholarships: The Government of Canada offers various scholarships and grants for Canadian and international students. The Canadian government offers scholarships for international students through programs like the Vanier Canada Graduate Scholarships and the Canada-ASEAN Scholarships and Educational Exchanges for Development (SEED).
Professional Association Scholarships: Professional associations and industry organisations in Canada offer scholarships to students pursuing degrees in computer science and related fields. For example, the Information Technology Association of Canada (ITAC) offers scholarships for students studying information and communications technology (ICT), which can include computer science.
Computer Science Jobs
Upon graduation, students pursuing a Bachelor of Science in Computer Science in Canada can access various job opportunities. The field of computer science is continuously evolving, and there is a high demand for skilled professionals in various industries. Here are some common job roles available to students with a BSc in Computer Science:
Software Developer/Engineer
Web Developer
Data Analyst
Systems Analyst
Network Administrator
Database Administrator
IT Consultant
Quality Assurance Analyst/Tester
Cybersecurity Analyst
Technical Support Specialist
Where can I study a BSc in Computer Science in Canada?
To learn more about the best computer science universities in Canada, find details on the top-ranking computer science universities in the QS World University Rankings by Subject 2023 below:
Study Bsc Computer Science in Canada
Do you want to study an undergraduate computer science degree in Canada? Arrange a free consultation with SI-Canada today to start your application.
Increase your chances of success when applying
SI-Canada specialises in selecting the right Canadian university for international students by reviewing your academic background, discussing your career goals and helping you apply. Our application services can help you achieve your dream of studying in Canada.
News
"SI-Canada helped me successfully apply to study business in Canada and I cannot thank them enough for their support. They assisted me with each step, ensuring I was aware of all my options in terms of program and university selection, making the process totally stress free."
Priyanka Jain
Business and Management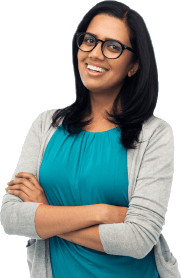 Leading Universities in Canada