Biotechnology Courses in Canada
Studying Biotechnology in Canada
Biotechnology students in Canada are trained in the area of controlled and deliberate manipulation of biological systems for the manufacture of products such as antibiotics, industrial chemicals and genetically modified crops.
Biotechnology modules can include biotechnology and management, environmental biotechnology, food biotechnology, pharmaceutical science, biological chemistry, drug discovery, molecular biology, cell biology, proteins and enzymes, genes and genomics, protein structure and function, immunology and biochemical and chemical engineering. Many Biotechnology courses also offer sandwich placements in the industry with leading biotech companies in Canada.
Biotechnology Careers
Biotechnology graduates will find roles in the areas of molecular biology, genetics, biochemistry, drug discovery, immunology and other sciences. Careers also exist in quality assurance, medicine and food production and downstream processing.
Biotechnology Entry Requirements
Students will need an IELTS score of 6.5 overall, no lower than 6.0 in each component, and an International Baccalaureate score of 32- 35 points. Depending on the individual university requirements, biotechnology students must also have studied chemistry with a combination of other science subjects like biology, physics along with maths.
Study Biotechnology in Canada
If you are interested in studying a Biotechnology course at a Canadian university, arrange a free consultation with SI-Canada today.
Increase your chances of success when applying
SI-Canada specialises in selecting the right Canadian university for international students by reviewing your academic background, discussing your career goals and helping you apply. Our application services can help you achieve your dream of studying in Canada.
News
"SI-Canada helped me successfully apply to study business in Canada and I cannot thank them enough for their support. They assisted me with each step, ensuring I was aware of all my options in terms of program and university selection, making the process totally stress free."
Priyanka Jain
Business and Management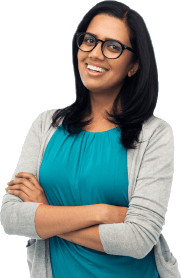 Leading Universities in Canada