Welcome to SI-Canada
Who we are and what we do
SI-Canada is committed to providing free independent advice and support to international students applying to study in Canada.
Our university consultants are fully experienced and trained by trusted university partners and are here to help guide international students through each step of the application process to any Canadian university or college.
The success rate of submitting an application to study in Canada is much higher when using our services. With SI-Canada support, you do not need to apply alone.
There is an SI-Canada service for everyone.
No matter which level of Canadian higher education you wish to study, we have a support team and a service to suit you.
A free consultation online or in-person will help you find the right university to apply to, along with advice on how best to fill in your application form. The Top Universities Service will help you study at the best universities in Canada, while Study Permit support is also available.
SI-Canada consultants are available where you are.
SI-Canada has offices in over 40 different countries who can support you via our online application portal. A free consultation with our multilingual education experts will set you on the right path towards studying in Canada.
Are you ready to begin your application? Get in touch with us today to get started.
The team at SI-Canada look forward to hearing from you.
Increase your chances of success when applying
SI-Canada specialises in selecting the right Canadian university for international students by reviewing your academic background, discussing your career goals and helping you apply. Our application services can help you achieve your dream of studying in Canada.
News
"SI-Canada helped me successfully apply to study business in Canada and I cannot thank them enough for their support. They assisted me with each step, ensuring I was aware of all my options in terms of program and university selection, making the process totally stress free."
Priyanka Jain
Business and Management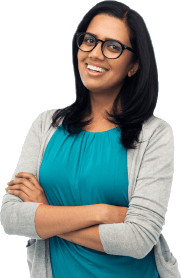 Leading Universities in Canada