Canadian Oil, Gas and Petroleum Management Courses
Introduction to Oil, Gas and Petroleum Management
An Oil, Gas and Petroleum Management degree is designed to help students become knowledgeable managers in a position to advise how best a company can move forward in a particular aspect of the business. Unlike an engineering degree in the subject, a management programwill see you learn about topics such as accounting, economics and law within modules on logistics, project management and strategic management.
As the energy sector faces new challenges due to climate change and stiff competition from rival firms, the need for competent and informed management staff is crucial. This in turn results in higher than average starting salaries for graduates moving into the sector.
If you wish to work for one of the seven stars – the common term used to describe the world's seven largest energy companies – then a Management degree in Oil, Gas and Petroleum is crucial to your long term career aspirations.
Careers in Oil, Gas and Petroleum Management
Oil, Gas and Petroleum Management graduates will initially apply for positions such as environmental consultant or research administrator. As you can gain experience, senior positions in operations and team leading will materialise and you will be further involved in the discovery and maintenance of the world's oil and gas supply.
Oil, Gas and Petroleum Management Entry Requirements
A minimum 2:2 undergraduate degree in the areas of geology, engineering and business or finance is required for an Oil, Gas and Petroleum Management postgraduate program.
Typical IELTS requirements: 6.5 overall, with no lower than 6.0 in any one component.
Please note that entry requirements vary for each Canadian university.
Study in Canada
If you are interested in studying Oil, Gas and Petroleum Management in Canada, arrange your free consultation today.
Increase your chances of success when applying
SI-Canada specialises in selecting the right Canadian university for international students by reviewing your academic background, discussing your career goals and helping you apply. Our application services can help you achieve your dream of studying in Canada.
News
"SI-Canada helped me successfully apply to study business in Canada and I cannot thank them enough for their support. They assisted me with each step, ensuring I was aware of all my options in terms of program and university selection, making the process totally stress free."
Priyanka Jain
Business and Management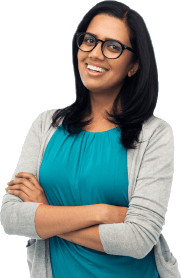 Leading Universities in Canada