Canadian Dance Courses
Introduction to Dance
Studying a Dance degree at a Canadian university will equip you with the transferable skills needed to be a success across the many disciplines of this unique art form. Classes will combine theory and practice and strong links with industry ensure almost all classes are taught by professionals.
Critical, theoretical and performance skills in all areas will be developed, alongside teamwork, creativity and discipline. Dance and drama modules at most universities or conservatoires will include history, technique, choreography, appreciation, movement studies, concepts and cultures, play staging, technique and technical theatre.
Graduate Dance Careers and Salary
The common path many Dance performers move towards following graduation is auditioning for roles on stage, but there are a wide variety of other positions performers can move into, including choreography, direction and project management. Dance teaching is also another popular path and joint honours degrees are available for students who wish to pursue this.
Dance Entry Requirements
Typical International Baccalaureate requirements: 34 points.
Typical IELTS requirements: 6.5 overall, with no lower than 6.0 in any one component.
Study Dance in Canada
If you are interested in studying Dance in Canada, arrange your free consultation today.
Increase your chances of success when applying
SI-Canada specialises in selecting the right Canadian university for international students by reviewing your academic background, discussing your career goals and helping you apply. Our application services can help you achieve your dream of studying in Canada.
News
"SI-Canada helped me successfully apply to study business in Canada and I cannot thank them enough for their support. They assisted me with each step, ensuring I was aware of all my options in terms of program and university selection, making the process totally stress free."
Priyanka Jain
Business and Management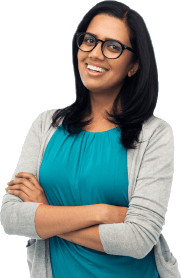 Leading Universities in Canada