Introduction to Pearson
What is the PTE Academic English Test?
The Pearson Test of English Academic (PTE) is the first entirely computer-based English language test for international study.
PTE is one of the world's leading providers of secure English language tests and each year, hundreds of thousands of people trust PTE to help them prove their English proficiency for study, work, or migration – and to open doors to new careers, experiences, and possibilities.
What makes PTE different?
The test is a fully computer-based exam, including the speaking section
The test is only two hours in duration
PTE uses Artificial Intelligence (AI) to mark all tests. AI provides;

The most accurate and unbiased scoring
The fastest results, on average provided within 2 days

'International' English is tested, not just British or American
Convenient, friendly test centers in over 350 locations around the world
Online practice materials are available for maximum confidence on test day
Guide to PTE Scoring
When you complete your PTE test, you receive a Score Report and a Skills Profile to help you understand your test score, your language skill level, and where you can improve.
Each PTE test has 20 question types. Each one is graded differently. Multiple choice answers are scored as either right or wrong, while scored for more complex question types like essay writing are based on many criteria.
Each institution chooses how to set their scores. Typically, you will need to achieve the following minimum scores:
Foundation courses: minimum score of between 36–50
Undergraduate degrees: minimum score of between 51–60
Postgraduate degrees: minimum score between of 57–67
PTE Practice Test
The best way to find out how you might score on test day is to try a Scored Practice Test.
With the same type of content as the real test, and taken over three hours, a Scored Practice test will help you to predict your potential overall score. It will also help you understand your strengths and weaknesses, which you can use to shape your study plan.
Why choose PTE?
Fast results - Most test takers get their results within 48 hours. Plus, you can choose from frequent test dates and book last-minute.
Less stress - Choose a better test experience with our two-hour computer-based exam, friendly test environment, and straightforward booking.
Complete preparation - Build confidence for test day with a mix of preparation packages, scored practice tests, and free resources.
Take the Pearson PTE
If you would like to learn more about the PTE or sign up for lessons, please contact SI-Canada today.
Increase your chances of success when applying
SI-Canada specialises in selecting the right Canadian university for international students by reviewing your academic background, discussing your career goals and helping you apply. Our application services can help you achieve your dream of studying in Canada.
News
"SI-Canada helped me successfully apply to study business in Canada and I cannot thank them enough for their support. They assisted me with each step, ensuring I was aware of all my options in terms of program and university selection, making the process totally stress free."
Priyanka Jain
Business and Management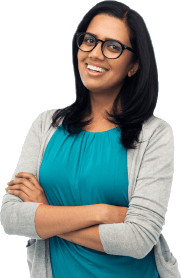 Leading Universities in Canada