Cookie Policy
Last updated: 3rd August, 2022.
By using or accessing SI-Canada's websites, you are consenting to SI-Canada's use of Cookies as outlined below. For the purposes of this Cookie Policy, "SI-Canada" or "we" means Study International UK.
Introduction: What is a cookie?
This Cookie Policy helps to explain the occasions when and conditions under which cookies may be sent to visitors of our websites. "Cookies" are text-only pieces of information that a web server transfers to an individual's hard drive or other website-browsing equipment for record keeping purposes. Cookies allow a website to remember important information that makes use of a website more convenient. A cookie will typically contain the name of the domain from which the cookie has come, the "lifetime" of the cookie, and a randomly generated unique number or other value. Session cookies are temporary cookies that remain in the cookie file of your browser until you leave the website.
Persistent cookies remain in the cookie file of your browser for much longer (though how long will depend on the lifetime of the specific cookie). When we use session cookies to track the total number of visitors to our Site, this is done on an anonymous aggregate basis (as cookies do not in themselves carry any personal data). We may also employ cookies so that we remember your computer when it is used to return to the Site to help customize your experience with us. We may associate personal information with a cookie file in those instances.
How SI-Canada uses cookies
Analytical Purposes
We use cookies to analyze user activity in order to improve our websites. For example, we can use cookies to look at aggregate patterns like the average number of course searches that users perform. We can use such analysis to gain insights about how to improve the functionality and user experience of the Site.
Your Preferences and User Experience
We use cookies to gather certain information about users, such as browser type, operating system, language preference, and country setting, in order to store user preferences on our websites to make your user experience more consistent and convenient. For example, we may store the recent searches you have performed in a cookie so that we can allow you to easily repeat those searches when you return to our website. We may also use your IP address to determine your geographic location in order to provide you with the most relevant search results.
Marketing
We use cookies from third-party partners such as Google and Facebook for marketing purposes. These cookies allow us to display SI-Canada promotional material to you on other sites you visit across the Internet. SI-Canada may also share information about your behavior on the Site with third parties in order to show you targeted advertisements and other content that has been customized for you.
Referral Tracking
We use cookies to associate user activity with the third party website that referred the user to our website. We also use cookies to associate user activity with the email campaign that referred the user to our Site.
Managing cookies in your browser
Use the options in your web browser if you do not wish to receive a cookie or if you wish to set your browser to notify you when you receive a cookie. You can easily delete and manage any cookies that have been installed in the cookie folder of your browser by following the instructions provided by your particular browser manufacturer.
Updates to our Cookie Policy
It may be necessary for us to change this cookie policy. We suggest that you check here from time to time for any changes.
Increase your chances of success when applying
SI-Canada specialises in selecting the right Canadian university for international students by reviewing your academic background, discussing your career goals and helping you apply. Our application services can help you achieve your dream of studying in Canada.
News
"SI-Canada helped me successfully apply to study business in Canada and I cannot thank them enough for their support. They assisted me with each step, ensuring I was aware of all my options in terms of program and university selection, making the process totally stress free."
Priyanka Jain
Business and Management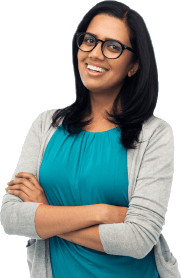 Leading Universities in Canada