The University of Lethbridge is a public comprehensive and research university that is located in the city of Lethbridge in Alberta, with a second campus in Calgary. It was founded in 1967 in the liberal education tradition and has provided quality education in various disciplines at various levels. There are over 8,900 students enrolled in both campuses who come from all provinces of Canada and more than 80 countries; 74% of the student population at U of L comes from outside the city of Lethbridge, making it have a diverse community of students worldwide.
uLethbridge is globally recognized as an institution that nurtures innovation, creativity, and critical thinking, making the overall experience student-focused on all levels. From help choosing the right course to providing wellness services and career advising, the university ensures that the students receive a great experience while they pursue their higher education.
If you wish to study at the University of Lethbridge, book a free consultation with SI-Canada to learn more.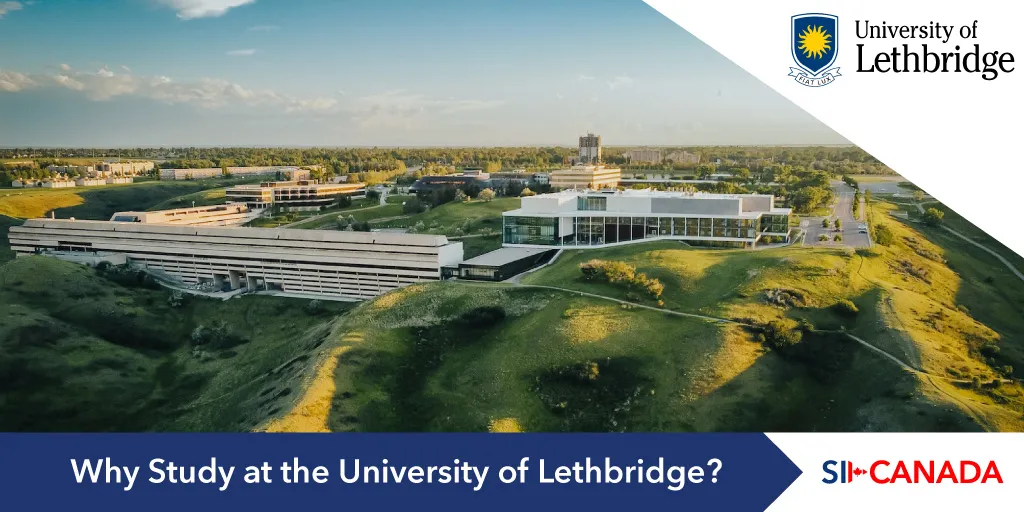 Four Reasons to Choose the University of Lethbridge
1. Interesting and Extensive Range of Programs
The primary philosophy prevailing at uLethbridge is that of providing liberal education to students. It means that they have the opportunity to engage in trans-disciplinary education that enables them to integrate and connect relevant knowledge across various fields of interest. Students are given the chance to choose from over 150 courses across the two campuses. Another unique aspect of the education at U of L is that students can take any course they like during the first year, which can apply to their bachelor's degree. This helps them find what truly excites them in terms of the subject, which they can then continue during the degree.
Many courses also enable students to have one-on-one engagement with the professors, and they may also choose to learn through cohort classes. The varied approach toward education leads to an environment that allows students to grow academically on their terms and achieve excellence.
2. Experiential Learning
When students get the chance to engage in experiential learning opportunities, they are able to create memorable experiences and explore their talents. The university encourages a collaborative environment between students and faculty to give the students several opportunities to learn through research, internships, professional development, and skills programs. They get the chance to be involved in projects prompting community engagement and also broaden their horizons by taking up cooperative education and volunteering assignments.
Through international agreements with other institutions, the university also enables students to go for study-abroad tours and conferences. Most of these arrangements are available for graduate students, making the higher education system at uLethbridge truly exciting and meaningful for students.
3. Commitment to Student Development
The University of Lethbridge is committed to providing students with a comprehensive and fulfilling experience. The small class sizes and liberal arts education system allow them to gain knowledge and skills relevant to their specific interests. As the university encourages a collaborative environment, students and faculty get the chance to connect and interact to have in-depth discussions. The overall approach at the university is student-centred, ensuring that they develop according to their passions, both in the classroom and in labs. They also get the opportunity to engage with experts across disciplines and create a unique study pathway by choosing specific subjects and the way in which they are taught.
4. Scholarships and Awards
The university understands that investment in education is a big deal for students. Due to this reason, uLethbridge awards many internal and external scholarships, awards, and bursaries to students. Several options are available to receive funding from the university, including high school student awards, post-secondary transfer student awards, indigenous student awards, Calgary campus student awards, and other external awards.
A special University of Lethbridge Graduate Research Award is also available to all students who apply for a full-time graduate program. The options available to students give them plenty of chances to receive funding through specific awards, giving them an additional reason to choose the university for higher education.