An outstanding college of applied arts and technology, St. Lawrence College has been imparting high-quality education to students from around the world since its inception in 1976. Having three campuses in Eastern Ontario, namely Cornwall, Kingston, and Brockville, it is one of the best colleges to study in Canada for students seeking a well-rounded education.
The college has earned a reputation for providing academic excellence through a wide range of programs in several disciplines, such as healthcare, arts, business, and technology. The best part of studying at St. Lawrence College is that most programs are based on a curriculum aligned with industry standards, making it possible for students to gain the latest knowledge and skills to excel in their careers.
Book a free consultation with SI-Canada today to gain more information about the application process to study at St Lawrence College.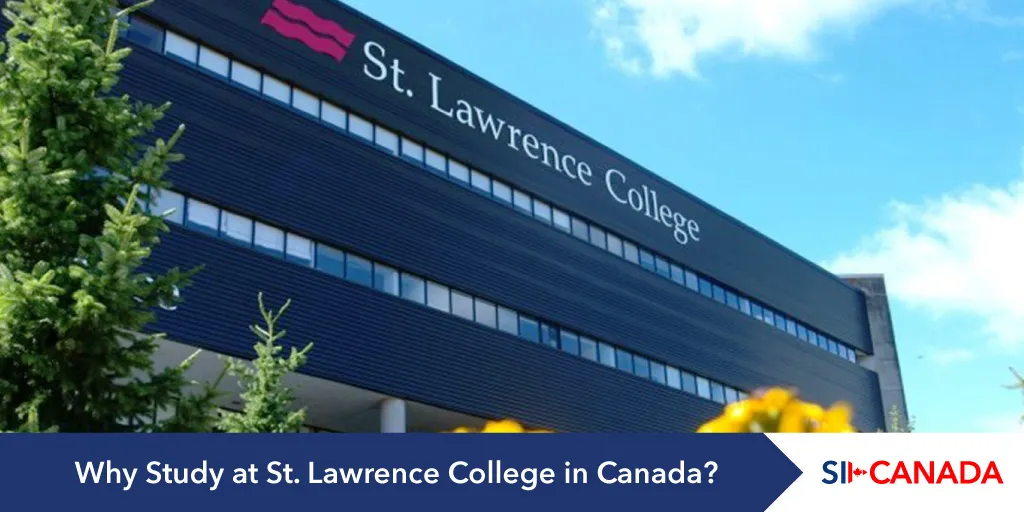 Top Four Reasons to Study at St. Lawrence College
1. Industry Professionals in the Faculty
St. Lawrence College recognizes the need to provide practical knowledge and real-world insights to its students, and it has incorporated industry professionals as faculty members for most of its study programs to make this possible. These experienced instructors have spent decades working in their respective fields, and the deep understanding of industry-based knowledge they provide makes all the difference to students' educational experience.
St. Lawrence's class sizes are also small, enabling most professors to give personalized attention to students. Many of them know each student by name, creating a highly individualized learning environment for the students. Connections with industry professionals as professors also help students increase their network and learn about the latest trends and best practices of the professional world, even before they actually enter the job market.
2. Exceptional Student Support Services
St. Lawrence College is proudly committed to providing a fulfilling college experience to all its students. Aligning with this commitment, the college offers a supportive environment wherein students can ask for help and support from dedicated student services representatives. An Academic Support Centre provides tutoring services to enhance students' skill development in English writing & literary, accounting, math and science. Special student success facilitators are also present at all campuses to guide students, while the career services assist students in creating resumes and cover letters and also help in preparing for the interviews.
Apart from all the services for a comprehensive college experience, students are also given health and wellness services to keep them healthy while studying. Additionally, the International Centre has staff ready to help students settle down in a new community by providing help on all matters important for international students.
3. Vibrant Campus Environment
The college is one but has three campuses spread across Eastern Ontario in the cities of Cornwall, Kingston and Brockville. The community in these cities offer small city vibes yet has all traditional big city amenities, including fine dining options, shopping and nightlife opportunities to make the overall experience of students a memorable one. All students get chances to make lifelong connections and friends by living in an environment that makes them feel comfortable and gives several learning pathways through the renovated libraries with quiet study places in the college.
The local region also has hiking trails and outdoor recreation pathways, enabling students to refresh in the beauty of nature while pursuing higher education.
4. Co-op and Work-Integrated Learning
The presence of co-op and work-integrated learning further enhances the industry-based curriculum at St. Lawrence College. In today's competitive job market, practical experience can be a game-changer for graduates who have that as part of their educational experience. This is given to students in many programs, making them job-ready while studying in college itself by building essential skills and making important connections for future employment. All these aspects are great, particularly for international students who want to gain meaningful jobs after graduation to take advantage of the post-study work permit of Canada that allows them to stay in the country to work for up to three years.
Study at St Lawrence College