Canada is home to some of the world's best universities. When considering this, alongside a lower cost of living in a clean and safe country, it is no wonder so many international students choose to study higher education in Canada.
A graduate or undergraduate degree in Canada will give you the opportunity to learn from leading experts in their field, taking advantage of fantastic facilities and comfortable accommodation options. All these aspects, combined with the fact that almost 31 universities in Canada are ranked in the top 250 of the world, makes Canada a supremely preferred destination for international students.
Learn more about the best Canadian universities for 2023 entry below. To begin your study in Canada application to top universities in Canada, arrange a free consultation with SI-Canada today.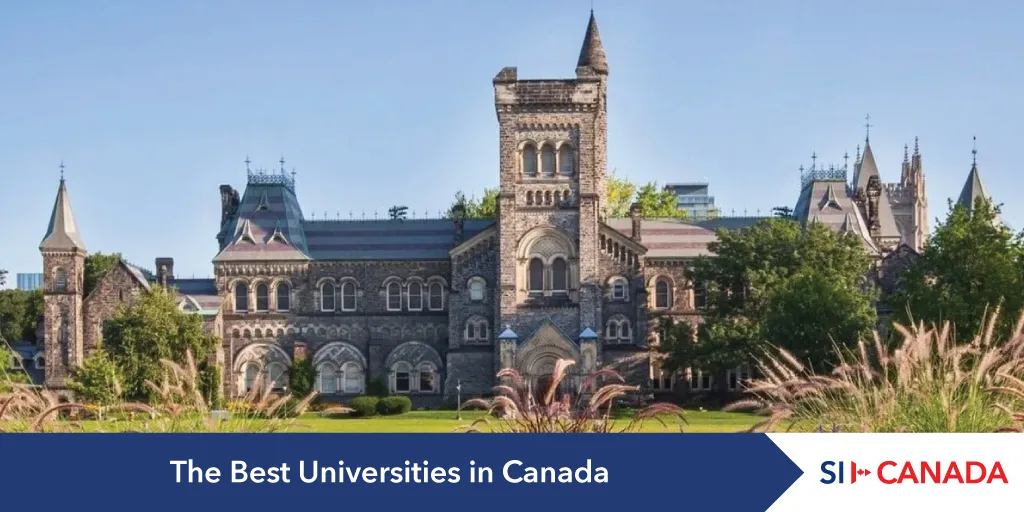 Best Five universities in Canada
1. University of Toronto
The only Canadian university to feature among the top 20 universities of the world in the Times Higher Education World University Rankings 2023, the University of Toronto is the number one ranked university in Canada.
U of T has a global reputation for excellence across various subjects and fields, and its three campuses host thousands of students from all over Canada and the world. Toronto's tri-campus system is renowned internationally for its history of innovative teaching and groundbreaking research that provides students with a comprehensive global education.
Toronto world ranking: 18th
2. University of British Columbia
Founded in 1908, the University of British Columbia has two campuses - one in Vancouver and the other in Okanagan - offering a huge variety of graduate and undergraduate programs in life sciences, social sciences and management, natural sciences, engineering and technology, arts and humanities, business, and other fields.
UBC is ranked as one of the best universities in Canada and one of the top 40 research universities in the world. At British Columbia, you'll join an engaging community of expert faculty, innovative researchers, influential alumni, and bright students who care deeply about expanding what they know – and understanding what they don't.
3. McGill University
Attracting 35,000 students from more than 150 countries, McGill University is a member of the Association of American Universities and is a founding member of Universitas 21, an international network of leading research-intensive institutions that work collaboratively to enhance global reach and encourage international scope.
The University offers over 300 degree subjects at both undergraduate and postgraduate levels. The main campus of McGill University is at the base of Mount Royal in downtown Montreal.
McGill world ranking: 46th
4. McMaster University
Named after William McMaster, a prominent Canadian Senator and banker, McMaster University is located in Hamilton, Ontario, and has students from over 90 countries studying at its faculties of business, engineering, humanities, science, and social sciences. McMaster is world-renowned for its medical school.
The McMaster Model for education is the university's policy to have a student-centred, interdisciplinary and problem-based approach to learning. The University is also one of Canada's most research-intensive.
McMaster world ranking: 85th
5. University of Montreal
The University of Montreal is one of the best French-language universities in Canada, offering world-class facilities, courses and services for international students.
Consistently ranking in the best international publications of education, the university maintains its reputation by being the second-largest university in the country, with more than 400,000 graduates from around the world. In terms of employability, the university is ranked 37th in the world.
Montreal world ranking: 111th
Study in Canada
Do you want to study at these top universities in the country? Arrange for a free consultation call today to explore your options for quality higher education in Canada.