Canada has long held a reputation as one of the most desirable places in the world to live, but why? As an international student you will want to learn more about this fantastic country in North America, so here is a handy list of facts about studying and living in Canada as an international student.
If you want to study at a Canadian college or university, apply with SI-Canada today by arranging a free consultation to discuss your future.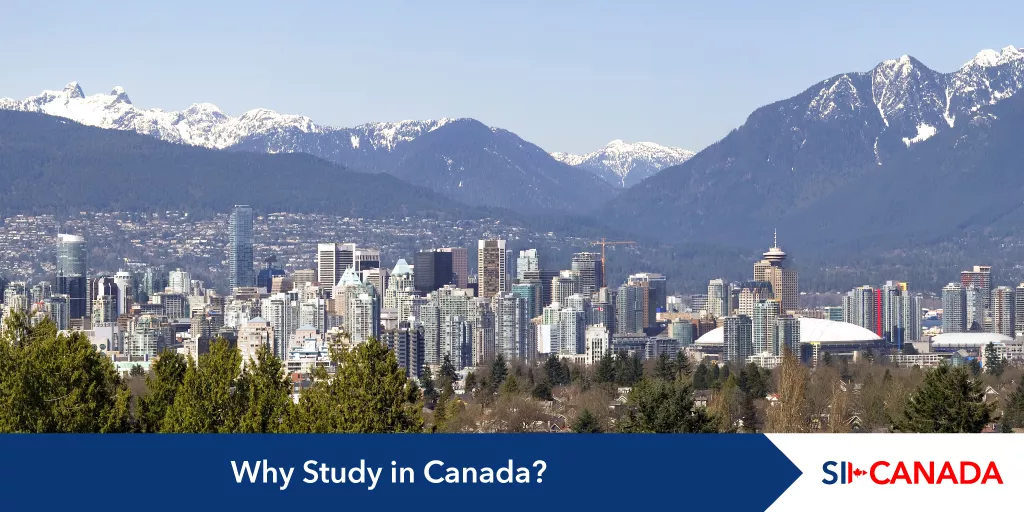 Six Reasons to Study at a University or College in Canada
1. Value for money and standard of living
The high standards of Canadian education, combined with a low inflation rate, mean your time studying here will be cost-effective due to lower tuition fees and rent.
Canada ranks above the global average in housing, subjective well-being, personal security, health status, income and wealth, social connections, environmental quality, jobs and earnings, education and skills, work-life balance, and civic engagement, all combining for a much higher standard of living than elsewhere in the world.
2. Safety
Canada's crime rates are so low that the OECD Better Life Index ranked Canada 9 out of 10 for safety. In the country, 82% of residents say they feel safe walking alone at night, compared to the OECD average of 68%.
3. Multiculturalism
The Fraser Institute's Human Freedom Index has previously crowned Canada the sixth freest country in the world, with its tolerance of immigrants, minorities, freedom of expression and beliefs standing out. 92% of those polled agreed that their country is a good place for immigrants, and another 94% said they believe that they have the freedom to choose the course of their own lives.
4. Outdoor activities
Did you know that four out of five Canadians live within 30 minutes of the 16,800km Trans Canada Trail? The trail is a 23,000 km coast-to-coast-to-coast route, which gives you a small idea of how seriously Canada takes its outdoor activities!
Stunning lakes, mountains and national parks are all within reach of major cities, while Canada also provides some of the best chances to view the northern lights or Aurora Borealis.
5. Permanent immigration
It is possible that with the right credentials and work experience, students will be able to apply for permanent residency without having to leave after their course is over.
6. Its big on business
Canada was ranked by Bloomberg as the second-best place in the world for doing business, finishing ahead of other English speaking countries such as the USA, UK and Australia.
Apply to Study in Canada
If you are interested in studying in Canada, apply with SI-Canada today.